No matter where you are on the planet, World Cup years are inherently momentous. How could they not be?
That was certainly true for the exciting if highly-problematic edition of the World Cup we experienced in 2022. The U.S. men's national team made its return to the world stage. Canada qualified for the men's tournament for the first time in 36 years. Mexico set out with hopes of finally making a lasting run. All of these nations' performances in qualifying and in the tournament itself got the spotlight for much of this year.
But World Cups aren't everything, and we think that much is made clear by The Athletic's North American soccer staff's 22 best stories of 2022.
After all, 2022 was also the year that the U.S. women's national team continued its transition away from an accomplished generation of players and faced tough questions about how good it really is even as it easily qualified for the 2023 World Cup. It was the year that two official investigations on NWSL misconduct provided a sobering bookend to a period of turmoil, with plenty of work left to be done. Both men's and women's senior U.S. teams put pen to paper on new collective bargaining agreements, which make equal pay the law of the land.
MLS ended one media rights era and started a new one worth $2.5 billion. Expansion teams were added or announced for all of MLS, NWSL, USL, and the Canadian Premier League. More are presumably in the pipeline, and a new Canadian women's league is on the way.
We're excited about where our coverage is headed in the new year, but for now, we're happy to take some time to highlight all the places it's been this year. Thank you for your readership and support in 2022. We look forward to another momentous year in 2023.
– Alexander Abnos and Brooks Peck | Managing Editors, The Athletic Soccer 
Note: Not included in this list are the stories named in the company-wide "Best Of" collection. That includes: 
Stories are presented in order of publication date. 
---
By Matt Pentz | Feb. 4
How much can things change in a year? The newsy hook to this piece was the play of Gyasi Zardes, who had just started the United States' 2-0 loss to Canada in World Cup qualifying. As it happened, that would be Zardes' last U.S. appearance, but players present and future will likely fill similar roles as a the favorte target of fans' ire. Matt masterfully gets across what it's like for those players in this story.
---
By Jeff Rueter | Feb. 4
Jeff is a born-and-raised Minnesotan, but even he found the 2-degree Fahrenheit temperature at the U.S. men's qualifier against Honduras to be ridiculous…probably because he was one of the few members of the press to cover it outside the comfort of the indoor, heated press box.
---
By Sam Stejskal and Paul Tenorio | March 3
It's interesting, in hindsight, to look back at who MLS team execs would win MLS Cup, who they name as the most underrated player, etc. But the real meat of this story comes halfway down, where the execs opened up about a variety of issues facing the league, including several that are still relevant heading in to 2023.
---

By Steph Yang | May 12 
Angel City's entry to NWSL sets a new high water mark for what women's professional soccer can look like in the United States. That means a lot to someone like Ali Riley, who lived through several less-than-ideal situations before debuting with her new club at Banc of California Stadium.
See also: Meg's report on how the game opened a new era for the NWSL
---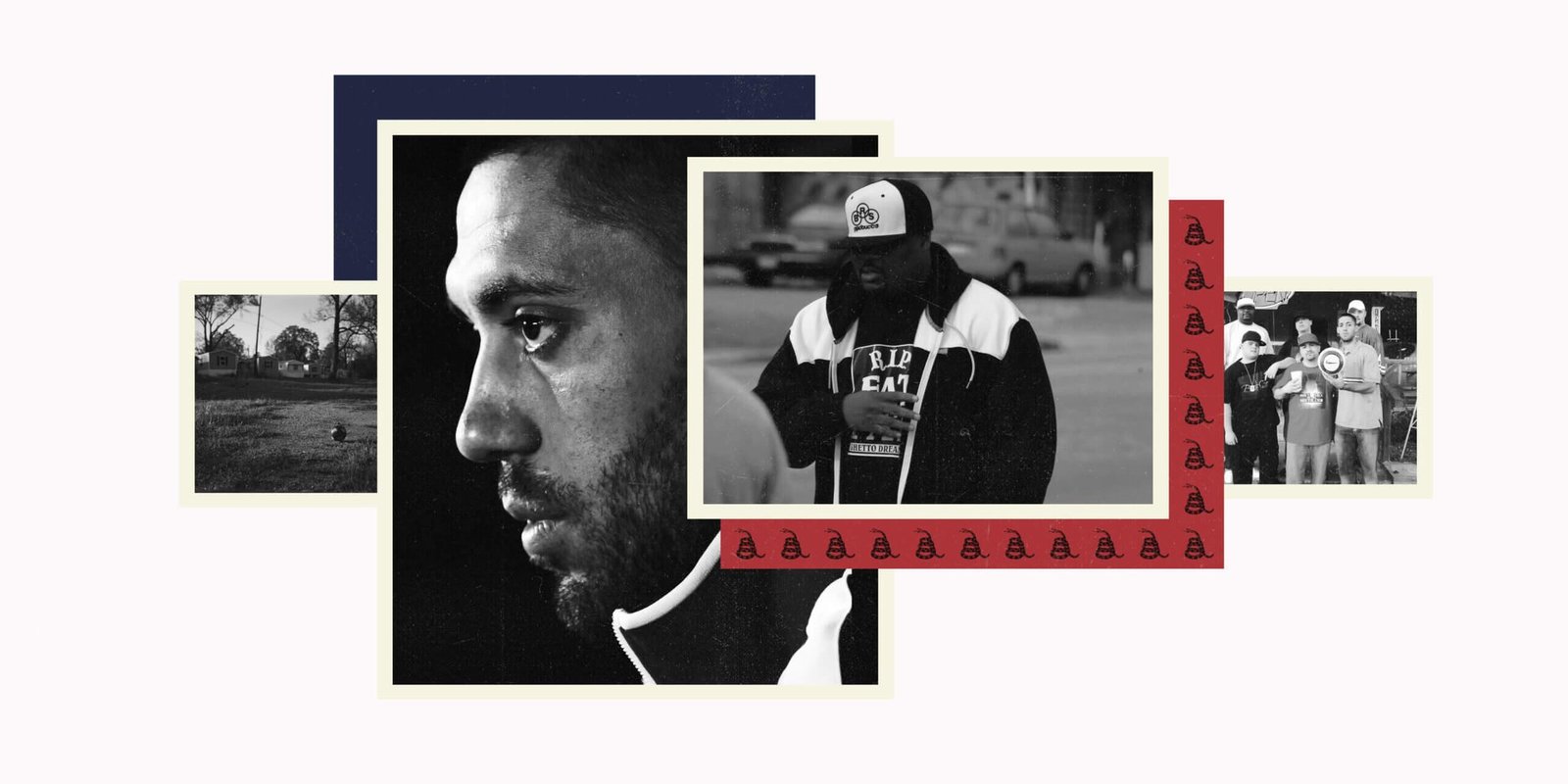 By Pablo Maurer and Matt Pentz | May 20 
For many, "Don't Tread" is a bit of nostalgia for a bygone era when U.S. soccer culture was still in the early days of trying to figure out its own identity, but for Clint Dempsey and those who knew him best, it was a window into his origins and what would make him one of the best and most influential USMNT players ever.
---

By Sam Stejskal | May 31
At a pivotal moment in his career, Matt Turner endured a personal tragedy that deeply impacted him as he made his improbable rise. In this story, Sam gives readers a different perspective on a player and person who has become a central figure in American soccer.
---

By Pablo Maurer and Matt Pentz | June 14 
This is an exceptionally tough one to sum up in a blurb, but we'll try. What started as a quest to answer a simple question became a winding, unpredictable tale, leading from the 1934 World Cup to small towns in Iowa and asylums full of forgotten men. Every step of this gripping journey is underpinned by exhaustive reporting and research from Pablo and Matt, who produced a moving read that's a little about soccer, but mostly about the human condition.
---

By Jeff Rueter | Aug. 1
The Timbers' handling of Andy Polo's citation for domestic violence raised eyebrows from many, especially given the fact that the team's NWSL sister club, the Portland Thorns, had been caught up in misconduct issues of its own for the better part of a year. Jeff did a great job of laying out what happened in detail here: who did what, when it happened, and how proper (or improper) it was – all things that can be extremely difficult to parse in situations like this.
---

By Sam Stejskal | Aug. 17
Competitive balance is a topic that can very easily make a reader's eyes glaze over, but here Sam makes it accessible and offers a constructive perspective on what he identifies as a growing issue for MLS.
---

By Felipe Cardenas | Sept. 7
"Chicken and rice" was a detail our readers absolutely had to know, and Felipe did a great job to get it to them and bring further life and detail to one of MLS's most interesting storylines from 2022.
---

By Meg Linehan | Oct. 8
The U.S. women's visit to a sold-out Wembley to play the Euro '22 champions should have been a purely celebratory occasion, but the release of the Sally Yates report in the lead-up gave the match a special, unexpected type of importance, which Meg captures well here.
---

By Steph Yang | Oct. 10
The best way to show that abuse and misconduct in U.S. women's professional soccer is systemic and embedded in the culture would be to start from the very beginning (or close to it). Steph did an unreal amount of work in parsing reports from us, the leagues, the U.S. federation, and other publications to assemble this timeline, with a length that is revealing in and of itself.
---

By Pablo Maurer, Sam Stejskal and Paul Tenorio | Oct. 27
MLS's new media rights deal was one of the biggest stories of the year, but this story does an excellent job of laying out the how. As it turns out, building an entire broadcast operation from almost scratch is a big undertaking, and involves a lot of moving parts.
---

By Jeff Rueter | Nov. 6
There was just so much that happened in this year's MLS Cup final and Jeff did a great job of capturing the biggest storylines in a match that will long be remembered as one of the best in league history.
---

By Sam Stejskal | Nov. 14
Dest is not just a top player for the USMNT, he's also a unique figure for the team and Sam captured that so well in this story, which was part of an exceptional series that revealed more about some of the USMNT's top players through their hometowns.
See also: Paul Tenorio's "Hometowns" piece on Weston McKennie and Otterbach, Germany
---

By Jeff Rueter | Nov. 17
As it turns out, having just one Lionel Messi is better than having 26 of them. Who knew?
---

By Joshua Kloke | Nov. 18
One of the standout characters of Canada's World Cup squad, Borjan is as known for his zany on-field antics as he is for his strength and leadership in the locker room.
---

By Christopher Kamrani | Nov. 21
A Christian Pulisic profile that dives into one of the most interesting aspects of the winger's rise to his status as the brightest star in U.S. men's soccer: his introverted personality, and how that jives with widespread recognition.
---

By Pablo Maurer | Nov. 22
Inspired in part by all the negative reaction that surrounded the release of the 2022 U.S. kits, this is a richly-detailed look back at one of the most reviled (or beloved) outfits of a previous generation of U.S. soccer: The faux-denim away kit used for the 1994 World Cup.
---

By Paul Tenorio | Nov. 27
Paul's poignant remembrance of his father, and the feeling of watching Costa Rica win without him, will resonate to anybody out there who fell in love with soccer via their family. It's a good sign when people in the comments say a piece drove them to call their loved ones.
---

By Felipe Cardenas | Nov. 29
The Athletic's North American soccer desk has done its share of serious investigations, but sometimes there's value in a tongue-in-cheek one about what goes unsaid by a team tip-toeing around its biggest star, too.
---

By Sam Stejskal and Paul Tenorio | Nov. 29
Our "if the U.S. hangs on" coverage plan as of the 75th minute of this game did not include this piece. But after that tense conclusion, it was clear what the story was. I (Alex) was sitting directly in between Paul and Sam at this game, and can verify that all the reactions described in this story are accurate.
(Photo: Laurence Griffiths/Getty Images)


Read the full article here